Bio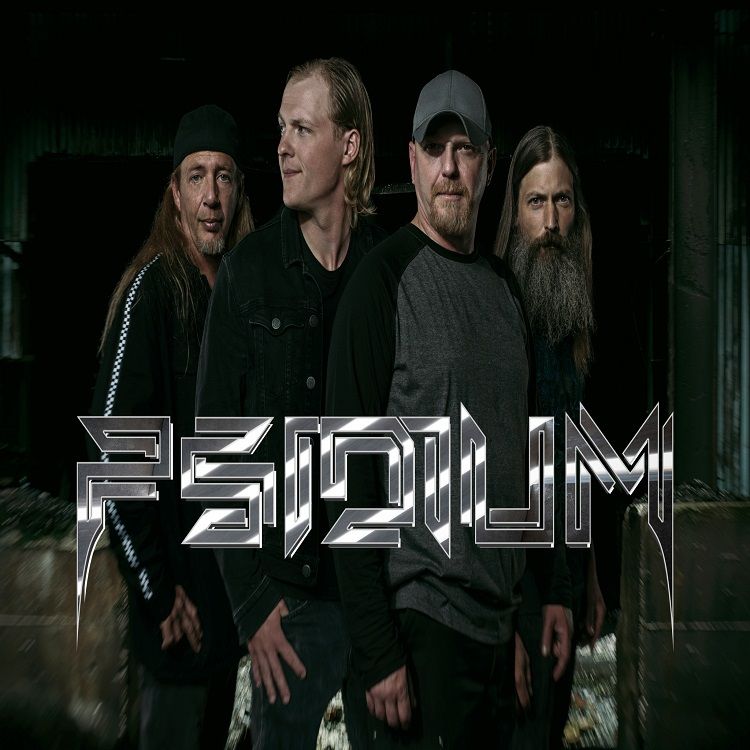 Psidium
Hard Rock/heavy metal from Spokane, Washington
From the ashes of Pacific Northwest band INVASIVE, rises PSIDIUM. Robert, Eric and Colin were searching for a new lead singer hoping to emerge in a new direction of hard rock. Forming May 2019, the search began! Jason, from Seaside Oregon, said he wanted to audition. He hit it out the park and opened the band to a new musical direction. And that's when the writing began on our debut album which was released in the Spring of 2021!
Colin Burgeson - Lead Guitar:  Influenced by the works of John Petrucci, Mark Tremonti, Richie Kotzen, Eric Johnson, and Joe Bonamassa. I've been playing since I was a little kid. I was taught mostly by my father who spent most of the 80s in the band Foghat. I tried to use my influence and experience to create an original sound.
Eric Klages - Bass guitar: I picked up the bass right after I heard Cliff Burton and I've never set it down. Influences include Les Claypool, Geezer Butler, and Dave Ellefson.
Robert Tannich - Drums: My influences range from the musicians of KISS to Rush to Dream Theater and beyond. I started playing drums at a very young age and will never stop.
Jason Hatch - Lead Vocals: I wasn't always in the band scene. I spent time doing karaoke but knew I wanted to be doing more and I wanted to be a part of an original band for as long as I can remember, and I knew Oregon was not the place to do it. I decided to audition for this band in Spokane, and I knew after auditioning that this band is what I have been searching for and since I have found my passion in the hard rock music scene. My influences include Erik AK, Phil Anselmo, Bobby Blitz and Myles Kennedy.
Collectively we have played with many national acts including: Trivium, Queensryche, Avatar, Escape the Fate, Drowning Pool, Like a Storm, Overkill, Metal Church, Raven, Diamondhead, New Years Day, George Lynch, Motograter, Jimmy Van Sant, Quiet Riot, Bobaflex, Steel Panther, The Glorious Sons, and Symphony X to name a few!
Our debut album, "Blood In The Water," was released in May of 2021. Currently in the promise of booking shows and events for the remainder of 2021 and beyond. Like us on facebook and sign up for our mailing list to find the latest news!